We carry out for your company the operations related to transshipments of goods, shipment management, distribution, transport and last mile deliveries of the orders.
Within the logistics service, distribution and transport have always been the fundamental pillars in the supply chain. That is why we take care of effectively managing the transport of your goods and products, so that the supply of your company is excellent. We are also aware of the importance of real-time information, we inform you promptly of the situation of your shipments.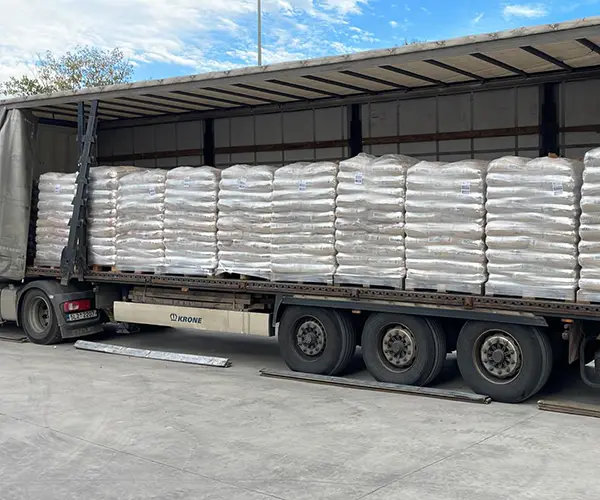 Services of
WAREHOUSE, DISTRIBUTION AND TRANSPORT
When we unload a container or your company desposits material and / or finished product in our facilities, we manage the merchandise following your instructions.
Storage service
You can deposit the load in our facilities, such as an external warehouse of your company, with flexible space to expand or reduce according to your needs. When you need the deposited goods (all or in part), you can manage the transport by your own means or request the service from us. We hace a large fleet of vehicles for the transport service.
Instant or postponed transshipments
Our facilities are the ideal place to transship merchandise because we hace a large private yard where operations can be carried out with discretion, without interruptions and without having to request prior permissions. We can coordinate the transshipment instantly or postpone it conveniently, guarding the load in oir facilities until the distribution and transport.
Large fleet of vehicles
FOR LAND TRANSPORT
We have vehicles for land transport, equipped to offer a global service:
We have platforms adapted to the special transport of steel goods.

We have tauliner (trick with side curtain walls) to speed up the loading and unloading of goods.

We are equipped with trucks for delivery service and last mile logistics.
Transport and logistics services
MULTIMODAL AND INTERMODAL
It consists of the articulation between different modes of transport, in order to make the transshipmentoperations of materials and goods more efficient. It is necessary to use more than one type of vehicle to transport the goods from their place of origin to their final destination, but through a single transport contract.
We offer you this service using different types of transport but using a single measure of load and combined transport, that is, different means within the same transport chain.