Molds and dies are very expensive and complex to handle due to their dimensions and weight, so they must be handled with great care to avoid damages and ensure durability.
The storage of molds and dies is a very important aspect that cannot be delegated to any warehouse. For companies that use these elements in their production processes, the proper custody process is essential to ensure the maintenance of the mold.
The free access of your staff to our facilities allows you to work on the revision and maintenance of the molds deposited in our warehouse, if necessary. With our transport service, we send you in a timely and scheduled way any element you need to carry out the production of your company.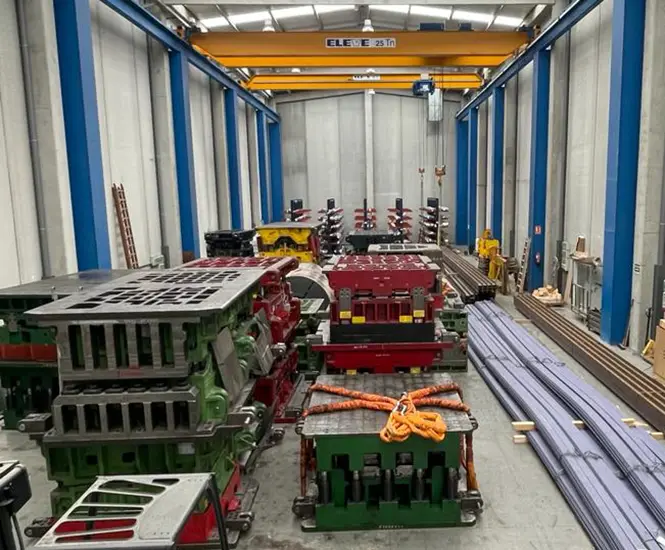 WAREHOUSE AND STORAGE
Large space for floor storage for bulk system.

Free access of company personnel to the facilities.

High tonnage overhead crane for precise handling.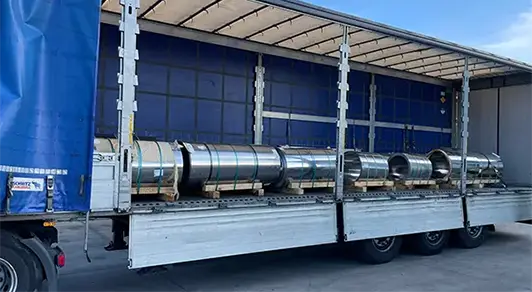 MOLD TRANSPORT
Specialized vehicles for high tonnage land transport.

Round-trip services from the warehouse to the production plant or to the maintenance company.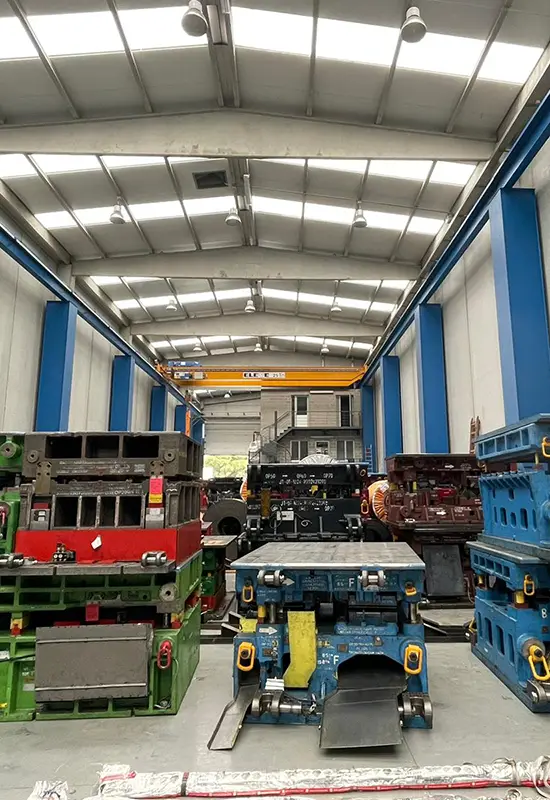 Features of our warehouse

FOR MOLDS AND DIES
When storing molds and dies it is important to have adequate space and an efficient storage management system to ensure their conservation.
Our warehouses are kept dry, ventilated, free of dust and moisture, and without direct sunlight, protecting from oxidation or deterioration of the elements.
Our large direct floor storage space is ideal for molds and dies storage because it eliminates space and height limitations. If the type of mold and the need for access to it allows it, different components can be stacked, optimizing the space available for yout company.
Our infrastructure, with two overhead cranes of 10 and 25 Tn and forklifts with telescopic arms, are ideal for safely handling molds and dies.
If you need a logistic and storage service for molds and dies with large tonnage or you want more information about this service, please contac us.