In Logística MC we have a warehouse of cranes for steel coils, die casting and machinery of great tonnage.
The specialized logistics is specially necessary in the storage of this type of products, since they are of such a large size that they require a specific strategy and a very specific machinery to deal with the complexity of its handling.
In Logística MC we know in detail the way to optimize the logistic process for the steel sector and high tonnage goods. We put more than 20 years of experience at your service so that you trust that you will always get the best solutions for each case you propose.
We guarantee a quality service and a customized treat focused to reduce your costs and to solve any need you have.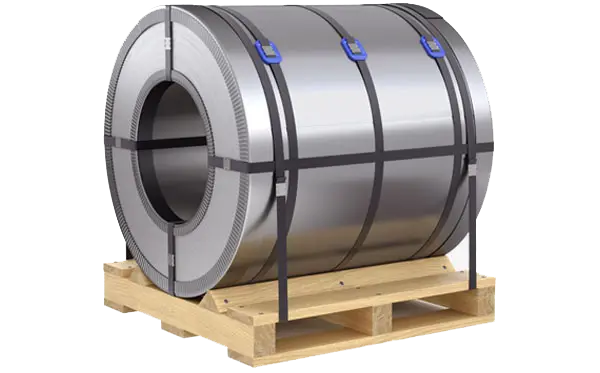 WHAT OFFERS
OUR WAREHOUSE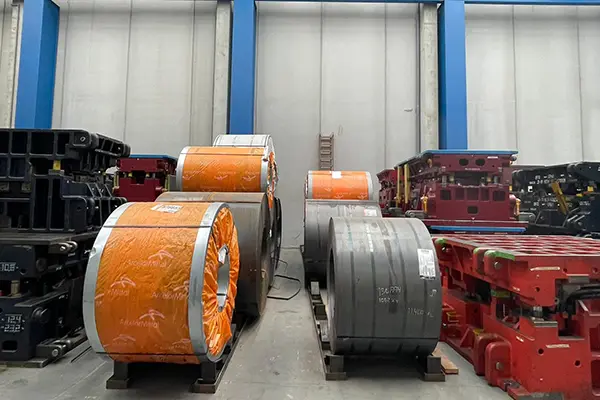 LOADING AND UNLOADING STEEL GOODS
Sheet

Iron, aluminum and copper coils

Corrugated rod

Beam

Profiles

Calibrated pipe

Solid block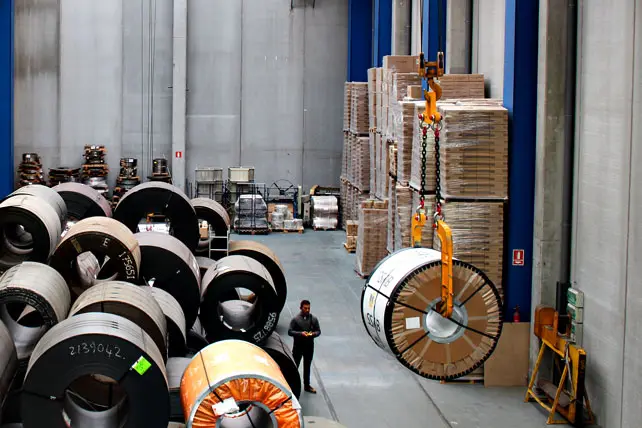 SERVICES AND SOLUTIONS
OF LOGÍSTICA MC
Overhead crane of 10 TM

Overhead crane of 25 TM

Coil carrier trucks

Unloading of shipping containers and freight
This infrastructure allows us to transport bars, coils or rolls of steel or iron at high speed.
Cranes can be equipped with different lifting devices to suit the material that is handled at any given time. They can even be equipped with high technology of high smart features to make them much more productive.
Features of the cranes
FOR STEEL COILS
The hooks can be equipped with many different lifting devices, such as hydraulic clamps or magnets to handle better the loads.

The actions can be carried out manually, semi-automatic or automatic, for greater safety of the load and the workers.

They support weights up to 25.000 kg (25 TM)
Our warehouse of steel coils in Barcelona can provide a complete logistic service to the industries. We take care of the entire storage process from the reception of the product to the preparation of the shipments.
In Logística MC we have high tonnage cranes for the handling of steel coils, die castings and machinery of great tonnage, to be able to distribute them correctly and store them without incidents, as well as dispatch the goods quickly and with effectiveness when necessary.
If you need a logistic service of steel coils, die casting and machinery of great tonnage or you want more information about this service, please contact us.