In Logística MC you will find logistics facilities that are adapted, for sure, to your needs.
Our warehouse with overhead crane can move high tonnage loads up to 25 Tn.
We can unload all kinds of steel material (sheet, coil, profiles, tubes, beams), heavy machinery, prefabricated, structures, concrete, wood, paper and cardboard, and any other good of high volume and / or tonnage.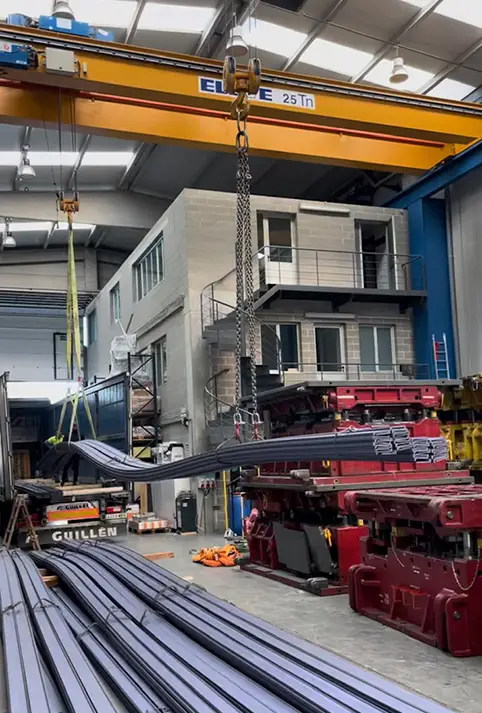 SERVICES OF LOGÍSTICA MC
Special cranes
Handling heavy loads with high tonnage cranes (overhead crane of 10 TM and 25 TM). Height from the ground: 14 meters

Transshipment of goods
From truck to truck from the same company or between different transport companies.
SPACES FOR SHARED STORAGE
Per tonne stacked (example: paper coils).

Per m2 (example: dies, industrial machinery and boilermaking)
Our warehouse with overhead crane has more than 1.100 m2 of constructed are, with control and custody of the contents, as well as a large outdoor patio for maneuvers.